Well there's a change for you this month in the flavour of VirtualFem Denice Klarskov. Denise is a Danish blonde beauty who has a little bit of a naughty streak.
Danish honey Denice is only 28 years old and just five feet two inches tall.  Denise has blonde hair, hazel eyes and weighs just 110 lbs assuming you give a shit! More importantly she looks absolutely fabulous with her clothes off.
When it comes to action and variation, I do have to be honest, VirtualFem Denice Klarskov is lacking.  There are not a varied number of locations for sex, a limited number of positions and fewer outfits to strip out of than many of the VirtualFem girls. However, that said she is very cute and does ooze sex appeal!
One thing she does do well is a blowjob and another a handjob. She will do both whilst partially dressed and also naked. If you like the idea of sex with a Scandinavian girl instead of an American then VirtualFem Denice Klarskov will be a welcome change. She does ride cock extremely well and if you like it cowgirl style she's worth spending the night with.
You can Join VirtualFem for one month, three months or a year; a year is the best value for money. Once you have joined you will be able to download VirtualFem Denice Klarskov; also you can download every single virtual girl since VirtualFem began back in 2004. Unlike many sex games, you downloaded the girls and software; VirtualFem does not need online access to verify you.
When your VirtualFem membership ends, all the girls, and the software are yours to keep forever. Don't forget however you will miss out on some amazing new virtual girlfriends, as there is a new one released on the first day of every single month. In addition there is also a plethora of nude photo sets for many of the girls.
If you want to read more about the game, read the VirtualFem review.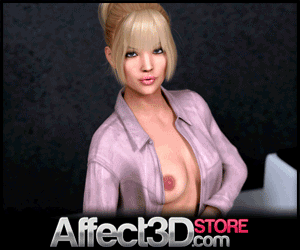 VirtualFem Denice Klarskov Review Overview
Sexiness of virtual Girl - 98%
Range of sexual positions - 76%
Quality of sex talk - 78%
Number of locations - 70%
81
%
This is one Hot Danish Honey