VirtualFem Nikki Daniels is a very sexy brunette MILF with a hot slender body; she is 33 years old and her tits are a very delectable 36b; firm and suckable in man talk!
Nikki has a gorgeous pussy that will swallow your dick as will her mouth!   If I were scoring VirtualFem Nikki Daniels on sexiness and eroticism I would give her a 100%, but she doesn't quite make it. Mainly this is because there are a limited number of outfits and, with the exception of her bisexual friend, there aren't any different locations.
Don't think that this month you have been short changed though. VirtualFem Nikki will leave you with her friend Jessica whilst she goes shopping; Jessica will definitely make the most of the free time; you'll get great head and a titty fuck before she lets you cum in her mouth.  Whilst you are recuperating she and Nikki will put on a show for you. Just tell them what you like and you can watch them eat an tease each other whilst you rebuild your energy levels.
Nikki likes to make a noise for you and talk dirty whilst she is enjoying your company; so if you like a dirty girl who is good at turning you on, you are in for a treat. Her goal is your satisfaction and I think she will certainly please you.
VirtualFem has been going for 11 years, and with a girl every month that's a lot of virtual girlfriends. Every virtual girl will be available for you to download with your membership and once you have them all they will be yours forever.  You do not have to be online to play VirtualFem, just to download the software and the virtual girls.
VirtualFem Nikki Daniels is available to download in three different resolutions, 720P, HD and SD depending on how fast your connection or how much disk space you have.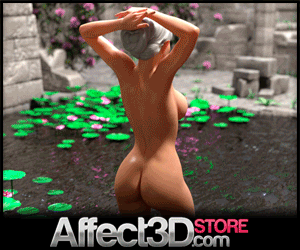 VirtualFem Cheyenne Sweet Review Overview
Sexiness of virtual Girl - 100%
Range of sexual positions - 80%
Quality of sex talk - 90%
Number of locations - 65%
84
%
Hot Brunette MILF Dirty Girl