VirtuaGirl is nothing short of amazing.  There are  over 1,000 virtual strippers available for you to download. These girls will strip in full 1080p HD and there are 10 new demo girls to download every day.  The VirtuaGirl desktop stripper game is completely free to download. You can experience it on your own PC or Apple computer without it costing you a single cent if you want to.
When I first looked at VirtuaGirl in 1998 (showing my age now) it was a tiny little desktop stripper getting her kit off for you on your task bar, things have certainly improved.  This adult game has over 20 million users, so that'll give you some indication as to its quality; also it is now called iStripper.
Getting started is simple, just  download the free VirtuaGirl desktop stripper software and then register your account; after you have done this you will get unlimited daily updates completely free. This gives you  a non nude trial of a selection of girls every day; see whether you like what they have to offer and buy those you like.
Upgrading to a full nude show is easy, pay for shows you want by buying credits; that way you only have the girls that you want. Alternatively you can pay a monthly subscription to allow you to have one or more full nude shows every day; this works out much cheaper, either way though is extremely good value for money.
You will be able to find out full details of what's on offer before you buy any shows. Typically the virtual strippers will give you a show that lasts between 20 and 40 minutes; each includes a true personal strip show.  She will strip and touch herself just for you, she will pole dance, strip on your taskbar and tease you and, depending on the stripper, the show can be pretty explicit.
Each ticket costs around two dollars, buy bulk tickets to make them cheaper per ticket. The cheapest membership option allows you to get them for 47 cents a card and the most expensive membership options gives you the cards for just 28 cents each. When you download your virtual strip show you also gain access to the bonus photo set for your chosen girl. Photos are high resolution and could be used in a VirtuaGirl screensaver of the sexiest girls in your collection.
You have full control of the game from the control panel which resides in your system tray, you can also select girls and ask them to perform now. A nice feature is the ability to left click the icon in the system tray to make her leave the screen instantly, perfect if you don't want your boss, or your partner to see your desktop stripper; click again and she'll come right back.
You can password protect your virtual strippers, alter her size and transparency and select the type of show you want, you can also add some of your own MP3s so she will dance to your music collection.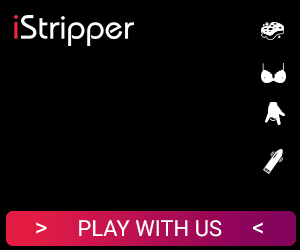 VirtuaGirl Review Overview
Value for money - 100%
Graphics - 100%
Sound - 90%
Playability - 100%
98
%
Beautiful New Girls Strip For You Daily