Hentai games are erotic Japanese adult games that have a very unique design style and content.  There are many different variations of the name, you may also find them called h-games, bishoujo games or eroge.  Whatever you call them essentially they all share the same style which is anime or manga.  In addition you will find bl-games (boy love) which are gay hentai games (also known as yaoi).
Many  Japanese hentai games have still not been translated into English, but our reviews will cover mainly those which have. There is a wide selection of translated games at  J-List covering all categories of the traditional Japanese games.  The traditional h-games can be fairly dark in nature sometimes so always check the game style before you download any games.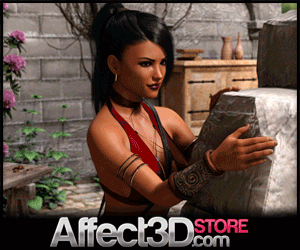 There are more mainstream hentai games which are done in the style of an interactive sex sim rather than in the story telling style which may suit some people better.
On this page you will find news and reviews about both the traditional hentai games and the more mainstream ones like 3D Hentai 2 which are interactive adult games rather than the story style ones.