iStripper Ancient Ages Huntress is a cosplay fantasy starring the beautiful seductress Sonya Blaze. Sonya Blaze is just 23 years old at the time of writing, and she's very sexy.
In iStripper Ancient Ages Huntress, Sonya Blaze dresses as many men's fantasy girl. Sonya Blaze is reminiscent of  fantasies of Amazon women warriors, or at least those of Hollywood. The skimpy clothes are both on and off in this strip show. Clothing is removed in different scenarios including a pole dance.
The full show lasts 36 minutes, but as with all iStripper shows, you can dip in and out. The nudity can be easily reached with a click of the breasts on the right click menu.
iStripper Ancient Ages Huntress is a sexually explicit strip show. Sonya Blaze will tease you as she pleasures herself, whether you enjoy it will depend on your tastes. I expect that if you are a heterosexual male and still breathing, that you will enjoy the show.
There is a lot of teasing, touching herself, finger sucking and sensual movement, what's not to like!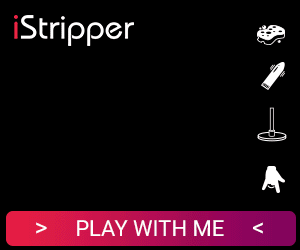 What Other Sonya Blaze Shows Are There
Sonya Blaze has some of the higher ranking shows on iStripper, most rate at over 4.5 out of 5. A favourite of many is her Afternoon Delight Show, another sexually explicit, and very erotic show. In fact as far as I could see, she has done 13 shows that are currently available, and one that is coming soon.
iStripper is available as two options, for the PC or MAC, or for your mobile. My favourite is the PC, and if possible for you, it's probably the best to join. The mobile membership however does have it's benefits, one monthly payment allows access to all mobile content.
If you want to try iStripper, download it for free on the PC or MAC, and download some preview shows. You only need to buy the shows you want to see the full nudity in.