Lindsay Meadows is a 31 year old MILF and she is the VirtualFem virtual girlfriend for September 2013.  Lindsay is a beautiful petite brunette with an amazing body. She weighs in at just 99lbs or 45Kg if you prefer to deal in metric, and she is just 5 feet tall. She has firm little 34A titties with small nipples and she comes from Cleveland in Ohio.
VirtualFem Lindsay is all about pleasing you, she will do almost anything for you in order that you leave happy.  I say almost because clearly even she has her limits and one of these is anal sex. You can ask of course but she will tell you that she doesn't like it; she may even say that it's because your dick is too big.  If you are an Anal fan then don't let this put you off because she has a girlfriend who will let Lindsay put a glass dildo in her ass whilst you watch.  Also whilst not anal, there are some very good scenes where you get to do her doggy style.
If you like oral sex, then you are in for a treat because she gives great head. You can also have a blowjob outside in the sun whilst she wears her bikini.  Lindsay Meadows will ride your cock and then turn around and ride it reverse cowgirl style. All the while she'll groan with pleasure and ask for more as she plays with herself whilst you fuck her.
Lindsay has several different outfits to wear for you so you should find something that you like her to wear before you make her strip for you.  As virtual girlfriends go, Lindsay Meadows will tick all the boxes for many people, she is enthusiastic about sex and aims to please, something I am sure that you will be grateful for.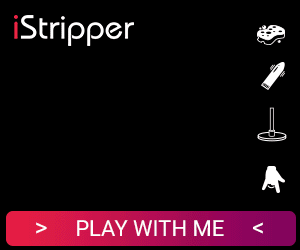 VirtualFem Lindsay Meadows Review Overview
Sexiness of virtual Girl - 100%
Range of sexual positions - 85%
Quality of sex talk - 85%
Number of locations - 85%
89
%
A hot blonde who knows how to please!