3D Girlz is an interactive virtual sex game. It offers incredible graphics, sound and a heap of customisations; you can create a 3D Sex game that perfectly matches your taste in women and your fantasies.  The original 3D Girlz appears to be a licenced version of 3D SexVilla 2.5; 3D SexVilla is free to try from this link if you want to see what it is like.
The customiser is the real strength with 3D Girlz, so is worth taking the time to explore.  After logging in, you will see a beautiful 3D virtual girl just waiting to be modified for your particular tastes.  There are an incredible number of options for you to choose from to make her your very own creation.
It's worth taking the time to get used to all the options in 3D Girlz, also play with the clothing; you can dress her in a number of incredibly sexy outfits or you can undress her so she is naked. It won't take you long to get used to the interface; when you toggle through the choices offered by each item you will see an immediate affect on your 3D character.
There is a useful rotate button allowing the 3D models to be viewed in any position; just to see what they look like from different angles.  It is a toggle option, click once to rotate, and then again to pause the rotation.
Another toggle button is the Hottie 1 button; click it and it will change to Hottie 2, click again and it will revert back to Hottie 1.  The good thing about this is it allows you to easily define all your 3D Girlz.
3D Girlz is one of the best adult games around for flexibility. It offers a number of different ways of playing the game; solo girl, girl and girl, man and girl or threesomes.  In addition you can play in a number of cool locations.  Everything about this game is just so cool; the girls are beautiful, as are the locations all thanks to the quality graphics that are used throughout.
When you have loaded the 3D Girlz scene that you want, moving around it is as simple as falling off a log. You can hold the right mouse button down and move around the scene 360 degrees in any angle, or you can left click the mouse on on of the 3D Girlz for further options. Just moving the mouse will drive things like vibrators or control the speed of  sex and blowjobs.
There are a huge number of sexual positions to choose from in the game from classic ones to more adventurous ones, it will all depend on the scenarios as to which positions are available at any one time.
Within 3D Girlz you Select your sexual position and then turn on some of the sex toys; make the most of it by using the camera angles options to view from different angles or zoom in on the action.  Manual mode offers the best play in my opinion as you can change the speed and tempo and have more interactive virtual sex.
There is a lot more to 3D Girlz but I don't want to spoil it for you so take the time to familiarise yourself with the game to get the most out of it.  There are other cool things such as animations and adult DVD that come with your membership take a look at the site for complete details.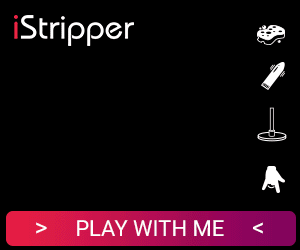 3D Girlz Review Overview
Graphics - 95%
Value for money - 90%
Sound - 90%
Playability - 95%
93
%
Top quality 3D sex game