The Booty Calls review follows on from the post about the Booty Calls free hentai game, this post explains what the game is all about. The review post will give you more information on what I think of the game now that I have spent a good amount of time playing it.
Reading the Booty Calls review will give you some insight as to whether this is a game for you; remember though, it is completely free to play if you want it to be, so it is worth taking a look at.
Playing Booty Calls
Before you can start playing Booty Calls, you will need to set up an account at Nutaku Games. Use the link to join and you can get free gold to use within Booty Calls; to get the free gold, you will need to sign up and confirm your email address.
Once you have an account you can enjoy Booty Calls without it costing you a cent; however, you'll have to be patient. To play for free you will need to wait to build up your energy and cash once it has run out; you can buy gold to get exclusive items or to speed through the game by buying the extras such as energy, cash or gems. It can be expensive to buy if you want all the extras, but special deals make the gold go further. I think a combination of buying some gold and being patient works best; however, it all depends on what you want from the game.
When starting Booty Calls, you will be given the lowdown by the mermaid princess Andriella, who needs your help.  Your help, well, flirt with, date, and have sex with as many pretty girls as you can.
The game seems very basic when you first look at it, but it is extremely addictive.  Soon you will be wanting to unlock more girls, more locations and perform more quests.
Talking to the Booty Call Girls
You have to talk to the girls to learn facts about them, there are a lot of girls and a lot of facts.  In order to talk to her, select the girl by visiting a location; before you chat, click on the info button for the girl as you will see how she has answered.  You can ask her questions only after you have answered five of hers correctly.
Talking to the girls uses one energy point per question and after 10 questions you have to pay for them to become more interested again.
Finding out information from the girls is one of the ways you can increase your affection with them, and your cash.  You will also get cash for answering her questions, more if you answer correctly.
Each girl has a different personality and it is your job to decide what that is in order to answer her correctly.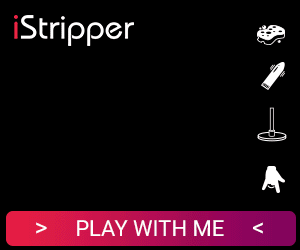 Dating and Sex
You will need to date each girl five times before you can start having sex with them.  When you date them successfully the will send you messages with photos in. Additionally you can unlock extra clothes and gain money and items.  In order to date them you have to successfully complete a very addictive little game. In order to date the girls it will cost four energy points.  You earn energy as you play the game, it is timed, so when you go to bed or work, you will probably have 20 energy points when you next play.
When you want sex it is the same process, use four energy points and play the game.  If you are successful you will gain money, items and hot pictures.
You can increase your skills for dating and sex by using the game cash to upgrade the level.  As skill levels get higher, the amounts of cash needed to achieve them get higher too.  It is likely that in order to achieve the higher skills, you may need to purchase some gold; it all depends upon how much of a rush you are in. Increasing your skills gives better returns on the bubbles in the dating game.
Booty Calls Review Overview
Whilst writing the Booty Calls review I discovered a game I hadn't seen before, the Gacha.  Click on the Fun Park location and it will bring the Gacha up on screen. The Gacha is a grab machine that you get one free use of every day. Using Gacha  you will unlock new girls, special outfits, rare pictures and more; you can also buy grabs using diamonds. Have fun with Pornhub ambassador and world class porn star Asa Akira; she has her own exclusive character in the game for you to date and fuck.
Booty Calls is definitely worth taking a look at join Nutaku and get some free gold to give it a try.  It is a fun diversion that you will probably find very addictive; it can be played for free, however you will possibly end up spending a few dollars if you are as impatient as me.
Booty calls is just one of many free adult games available from Nutaku to be played on the PC or your Android mobile.