iStripper mobile web app isn't really an app, but is instead the next stage in the evolution of  iStripper mobile. The original version was a beta, but now iStripper mobile has come of age.  I haven't got to try the new version yet, but it has been made into a subscription only site.
Generally there are two kinds of member, those who prefer the desktop version, and those who prefer the mobile version. There are of course those who watch it on both too; in this event, you will still be able to access your mobile shows, but only on the desktop version.
It's important to remember that both versions are now being treated as separate memberships. Your desktop login details won't log you in to the mobile version anymore.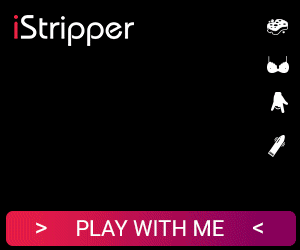 What Does iStripper Mobile Web App Include
So, what do you get with the iStripper mobile? Well, if you like variation, a subscription gives you it in spades. For the current cost of three shows, you can get a whole month's subscription to everything on the mobile site. You will be able to enjoy three new shows every week, plus all the existing shows. In addition the photosets and XXX videos are now available on the mobile site; the VR180 shows are supposed to be coming soon.
The site has had an update to make it more useful and useable, and has three types of subscription. You will also be able to like shows and comment on them if you wish. At the time of writing,  the subscription costs are as follows; 2 days for 1.99 €, 1 month 12.99 €, and 1 year 95.99 €.
If you pay up front for an annual subscription, it works out to 7.99 € per month which is excellent value; this may not be for everyone, especially if you already use the desktop version. Only time will tell as to how successful this new subscription service will be. I would imagine new users/subscribers are likely to be pleased.