Life Selector is an amazing online interactive sex game that uses top quality HD video. It presents you with a wide selection of POV (Point of View) story lines for you to play; also, the best part about this is that it is free to play. In addition to the number of games (shows) that currently exist,  around 3 or 4 more are added each week.
Joining is free, and there are no monthly fees to pay, you simply have to play the game; the great thing about it is that you can chose how the story pans out depending upon your taste. There are a few POV adult games around, but I doubt that you will find any as good as Life Selector for both video quality and choice.
From the main menu you can select a show by niche or by model; clicking a model will display all the games she is in. If you love to role play then you are going to want to try some of these games out. You can be all manner of things, a school teacher, a pilot, a bodyguard, a rock star a gardener, the pool guy and the list goes on.
Life Selector is not a game for those who just want the sex without the story; it builds the story based on the choices you make. I think you are going to love it for that though; also you can skip to the next scene easily to get to the sex if you want to.
Although this is a free adult game, not all choices are free. In order to play some scenes you will have to buy credits; however, you can buy a credit pack and then use just a few at a time. Credits often open up several choices though, so they represent good value for money.
Once you have bought an option in the game it will remain free thereafter; so if you return to the game and to the same scenes that you have bought credits for, you will be able to play them free of charge. Another nice feature is the "save and exit" which allows you to return to the show at a later date exactly where you left off.
There are multiple girls in some shows and you can choose threesomes, girl on girl action or have them one on one.  There are many other alternatives, in fact too many to mention them all here. The best thing is to sign up for free and just take a look at what's on offer. In addition you can choose from some of the top porn stars around and have sex with any of the ones that you want to.
Some of the top shows include "Sorority Secrets", "Bodyguard in Action", "Truth or Dare" and "Maid for Me" but they are just a tiny amount of all those available. You can preview the shows or play them full screen.    Life Selector really allow you to explore your deepest fantasies, take a look for yourself to see what's on offer.  Read our review of their Cosplay Dolls show.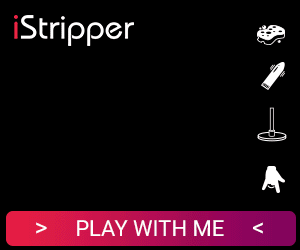 Life Selector Review Overview
Value for money - 90%
Graphics - 100%
Sound - 90%
Playability - 100%
95
%
One of the best POV adult games around