Aubrey Adams is tiny, she is only 4 feet 10 inches tall and has a very slim petite figure. She has the pertest little tits you may have seen, just 32c; although in some of the scenes she seems to be smaller still! Aubrey Adams is 26 years old, that perfect age; she still has a fabulous body and the experience to know how to use it to please her partner.
Aubrey Adams is the VirtualFem girl for November 2013, she comes from Westfield, New Jersey. For those who are interested she likes the New Jersey Jets, popcorn and shrimps … oh, and her favourite actor is Mark Wahlberg! If you're not really that interested then let me just tell you that she likes sex for fun!
If you like receiving oral sex then she is the virtual girlfriend to spend some time with; she certainly is no whale, but she does blow! She'll blow you in her office, in the garage, in the back of the car and the bedroom; that's between the sex and the handjobs. She loves to talk to you and thanks to VirtualFem's clever use of voice recognition you can tell her what you want leaving your hands free for whatever you may need them for!
You can bend Aubrey over the desk or get her to ride you in the back of the car. Perhaps you would prefer a handjob in the garage; whatever it is you want her to do, just ask and she will try to oblige you. VirtualFem Aubrey also loves to tease you, so she will masturbate for you as she is sunbathing outside sucking on her candy, she just loves to play with her pussy.
She is a bad girl and has to go to prison, but her cell mate will make her feel good and you too as you watch her get eaten and fingered in the hopes that if you enjoy it you will get the m to let her out.
Aubrey Adams will give you some of the best virtual sex around, she may not be the only virtual girl you will ever need, but she doesn't mind sharing you with her girlfriends; so whenever you are feeling horny sex will be at your fingertips.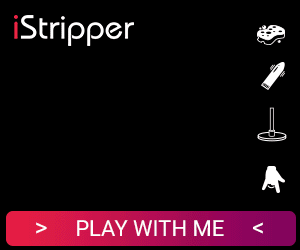 VirtualFem Aubrey Adams Review Overview
Sexiness of virtual Girl - 95%
Range of sexual positions - 90%
Quality of sex talk - 90%
Number of locations - 95%
93
%
A hot sexy girl who loves oral sex