Delilah Strong is, depending on your age, either a hot young blonde or a bit of a MILF; she is also the VirtualFem girl for December 2013.  At 31 years old she is experienced in the things you want a virtual girlfriend to know about … well, if all you are interested in from her is sex of course.  If you want to talk to virtual girls about poetry and cooking then you probably should stay clear of this adult game.
Delilah Strong is 5 feet 9 inches tall and comes from Poughkeepsie, New York. She likes Gone with the Wind and Grease, and her favourite food is pizza with pineapple and black olives … sorry we are stepping dangerously close to the poetry thing!!  One thing you may want to know though is that her favourite book is Fifty Shades of Grey. Although I haven't read it, watching this girl in action I think she may have read it too many times.
As far as VirtualFem girls go, she is very enthusiastic; however, she does not get up to quite as much as some of the recent virtual girlfriends.  She does have several outfits with which to tease you though. One of these includes a white blouse and a plaid mini skirt, which she keeps on for you. This exposes her perfectly proportioned tits whilst she sucks you off.
She is noisy whilst having sex which is a bit of a turn on, and she is definitely enthusiastic about oral sex. She likes it when you slide your fingers inside her, and she is fond of masturbating whilst you watch her. VirtualFem Delilah is yours to download for free along with a vast number of other girls when you join VirtualFem.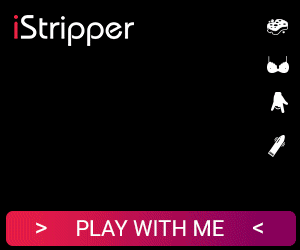 VirtualFem Delilah Strong Review Overview
Sexiness of virtual Girl - 95%
Range of sexual positions - 80%
Quality of sex talk - 90%
Number of locations - 75%
85
%
Great Body Nice Tits, and she swallows