The 3DXChat new year updates are strictly speaking from November and December 2018, but there were a lot of additions. Christmas came along with much work so I thought I would tell you of the changes now. 3DXChat is my favourite adult MMORPG, so I'm a little biased, but these updates are seriously cool.
The game updates include new landscapes, new sex positions and new props; there are also new materials.  I had wondered what was happening at 3DXChat as normally updates happen every one or two months; sex poses definitely do dominate the 3DXChat new year updates, which is no bad thing.
The ever progressive developers at 3DXChat had an open beta of the new version at the end of last year; I believe the 3DXChat new year updates are the live version, after the beta testing.
New 3DXChat Sex Poses
If you, like me, are a fan of 3DXChat then you will already know that there are an abundance of in game sex poses. However, the 3DXChat new year updates include the most additions I have seen in one update since its creation.
The new sex poses include positions for everyone, whatever your sexual preference.  There are new oral, vaginal and anal sex positions for chairs, beds, sofas and the pool. In addition there are new 3DXChat sex poses for the pole dancing pole; these include oral sex, anal sex and vaginal sex.  If you want to just get started, there are some nice new foreplay positions for getting cosy on the bed.
Not all sexual positions are for all combinations, but there are new positions for all sexual preferences; gay males, lesbian females, heterosexual couples, bisexual couples and transsexuals.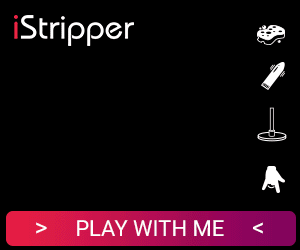 Other 3DXChat Inclusions
As you will probably already know, you can create your own virtual worlds by using the 3DXChat World Editor.  This editor contains everything you need to create truly personal advanced virtual worlds. The 3DXChat new year updates include new props for food and cooking and a collection of new chairs and tables; also there is a glow or fog effect along with a door (to test).
In addition to the props there are an abundance of new materials to apply to your buildings and environment; there was also a new latex dress.  Whether you like regular virtual sex games or multiplayer adult virtual world games 3DXChat is worth taking a look at.