Chathouse 3D, or Chathouse 3D Roulette to give it it's full name, is an advanced MMOVSG (massively multi-player online virtual sex game); it is likely to be somewhat different to many others you may have played.
Chathouse 3D is still in it's infancy at the point of writing, so there are things that I am not to keen on; however, I believe that there will be many enhancements and changes in future versions.  It is worth mentioning that Chathouse 3D is free; in the free version you won't be able to have sex however. But you will be able to get a feel for the game and whether you think it is worth upgrading to the full version.
There is no disputing that Chathouse 3D  is a quality adult MMORPG, I would expect nothing less from the creators or the impressive 3D SexVilla 2 game; but it takes a rather unique approach which I believe you will either love or hate.  Being different is good, but many people like what they know; when confronted with an adult game that dares to be different I think it can add confusion.  I do like games to be unique, and a little challenging; I prefer adult MMOs to be more free roaming than Chathouse 3D currently is however.  If you are like me then take a look at the 3DXChat Review.
Firstly let's start by saying that there are loads of things to love about Chathouse 3D. The graphics are quality and the level of customisation is incredible; you can customise everything from your penis to your eyebrows.  There are a great range of sexual positions that you can access when you meet a partner; and if you don't want to meet one straight away you can always stand around and masturbate.
You can opt to allow voyeurs to watch and listen if you want to, and also to go into stealth mode as a voyeur; I think this is done via the camera, as you can select to have the camera follow other members of the house, but I may be wrong.  It has many advanced features either already active or planned such as VStroker support and Occulus Rift support. Virtual Reality games are becoming more popular now, so this was a good move.
Similar to 3DXChat, you can set up three different characters of either sex. You can therefore play as a man or a woman depending on your mood; this is a good idea if you want to explore your sexuality or just be a different person. The only strange bit with this is that if you chat then the character always displays as linked to your profile for all to see; this kind of defeats the object of having multiple personas where you can be a different sex.
My advice in this situation is to think about the name you give yourself in your main profile.  If you want to experiment as different characters it will need to be non gender specific so that it is not possible to know which sex you are in real life.  I will add a caveat here, that it is always best to be honest; this is particularly true if you are planning to make use of the community side of things.
The biggest difference between Chathouse 3D and other top adult MMO Games such as 3DXChat is the virtual world experience.  With Chathouse 3D your virtual world is one house (hence the name). You can roam around the ground floor but interacting with people seems more old school. Whether wanting to chat or have sex it has to be done via a chat room or by waiting in the hope somebody shows up in the room you are in based on your auto match settings.  If your virtual world is the house, then you should be able to wander around the top floor too.
The idea here is to be social. You chat with people via the general chat room and accept or send friend requests. When your friends are online you can join them in a house for sex or socialising by selecting a friend instead of the auto match.  It looks as if you are going to be able to select from Escorts too; this will be a great idea as it will mean that you can have sex even if their are no willing participants.
For me personally, I prefer to wander round a larger virtual world with different locations. I like to be able to amble up to people to chat, it feels more social somehow.  However there are lots of people who seemed quite passionate about the social side of Chathouse 3D.  In addition, there is a whole community online where you have your own chat stream; you can set up hash tag subjects, get awards and much more.  You also get experience points for playing the game in a similar way that you do with 3D Sex Villa 2.
All this said and done, Chathouse 3D is very good at what it is trying to do. When you do get a partner for sex the choices are very good; whether you like it or not is down to you and your taste.  My best advice is to take a look at it; sign up for free and play around to see if it's for you, you've got nothing to lose.  Stick with it as once I started to get the hang of it, I did find it to be pretty enjoyable despite my preferences.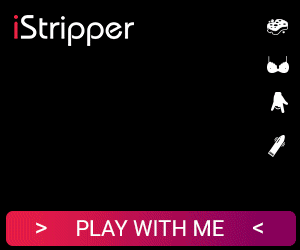 Chathouse 3D Review Overview
Graphics - 90%
Value for money - 90%
Sound - 90%
Repeat Play Value - 90%
Virtual World - 85%
89
%
Superb Graphics and Quality Sex