iStripper cosplay is one of the favourite categories in this popular desktop strip game; what's not to like about pretty women stripping, especially from a variety of sexy costumes.
Since the tiny little desktop strippers of the 1990s when iStripper was Virtuagirl, we've loved them.  Women dancing and stripping on our computer desktops peaked our interest; and with hot women and sexy costumes why wouldn't it.
Looking at the high quality screen popping strip shows of todays iStripper is a whole new experience.  There are now hundreds of models, thousands of shows and millions of users.  Whatever your fantasy girl, there is sure to be a show that features one like her in a costume that you like.
I have been using iStripper for years now and have never got bored with it. The overall quality of the shows is excellent and the girls are hot, a nice diversion from work.
In this post I'll cover some of the popular cosplay shows and some of the parodies too. I will continue to update this post with new content over time too.
If you are as yet deciding whether iStripper is for you, see Alissa Foxy in the erotic parody Blood Job below for a very special deal.
iStripper Parodies
This is by no means a complete list of the iStripper parodies, just some of my favourites, you may or may not agree with them. If you are looking for a special deal and as yet have to download the free iStripper game then read on. You can download iStripper and get the full sexually explicit show, Blood Job with Alissa Foxy, but only from this link.
Two other shows that are also worth a look for gamers are Estonika in Harley XX and Eva Elfie in NieR Dildomata.
Alissa Foxy in Blood Job
Alissa Foxy is beautiful and sexy, she is 19 years old, has an amazing body and comes from Kiev in Ukraine; she likes meditating, remaining positive, and travelling amongst other things. Blood Job is an erotic parody from iStripper of the character Rayne from BloodRayne (or at least that is the parody I believe it to be). She is sizzling and she certainly has some moves you'll enjoy.
You will be sure to love her as much in her costume as you do out of it; she is incredibly alluring with her long stockinged legs and high heeled ankle boots. The show lasts around 36 minutes and is sexually explicit; you can download different resolutions up to 3K, including 720p and 1080p; you can download in 4K resolution if you become a premium member. In addition you get stills of Blood Job and additional videos of  Alissa Foxy.
Estonika is Harley XX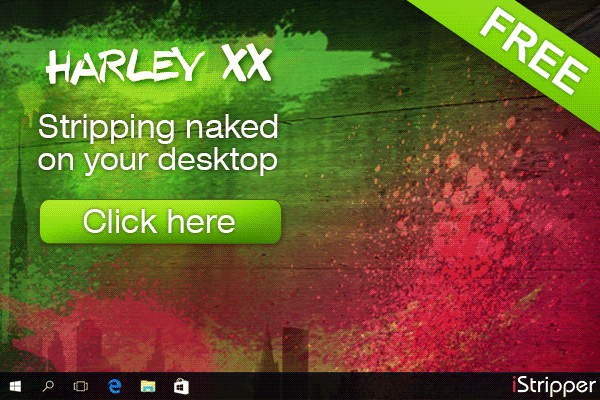 Estonika is a very sexy 19 year old Russian blonde who knows how to perform; she likes getting naked and comic books, amongst other things. Harley XX is an erotic parody from iStripper of the Harley Quinn character. She is sassy and beautiful and will be sure to keep you interested. The show lasts around 29 minutes and is very hot; you can download different resolutions up to 3K, including 720p and 1080p. In addition you get stills of Harley XX and additional videos of  Estonika.
Eva Elfie is NieR DildoMata

Eva Elfie is a very sexy 22 year old Russian girl, she is apparently a huge fan of cosplay; so playing NieR Dildomata was a pleasure, in more ways than one. This erotic parody from iStripper is a triple X show that lasts for 34 minutes; you can download it in various resolutions up to 4K. In addition to the show you will get three additional videos of Eva, one being here dressed in the NieR Dildomata costume masturbating.
Stacy Cruz is Killing Angel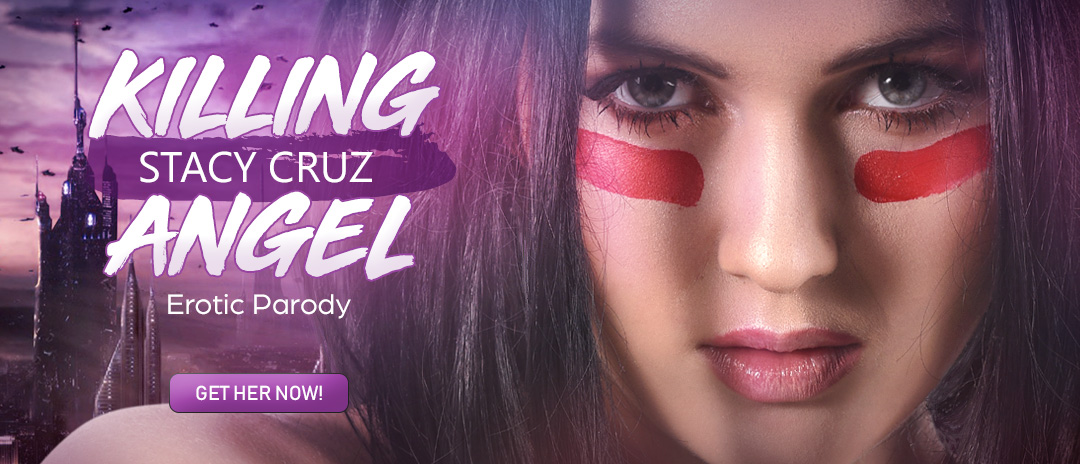 Stacy Cruz is a 21 year old Prague girl from the Czech Republic, she is a true beauty. Killing Angel is an erotic parody, and Stacy Cruz does look seriously hot as Alita. The iStripper cosplay comes into play with her sexy, tight, body suit which I am sure you will enjoy.  This is another XXX production and is 57 minutes long, it should see you through lunch break if you are working from home. You can enjoy downloads up to 3K in resolution, seven additional videos and 70 photos.
iStripper Cosplay
Although not all shows fall into the category of  iStripper cosplay, the costumes are numerous. They include school uniforms, nurses, police, robbers, the devil, cheerleaders, football players, mythical characters and many more.  I have recently downloaded a number of shows that I thought might interest you.
Angelika Grays in Elvish Night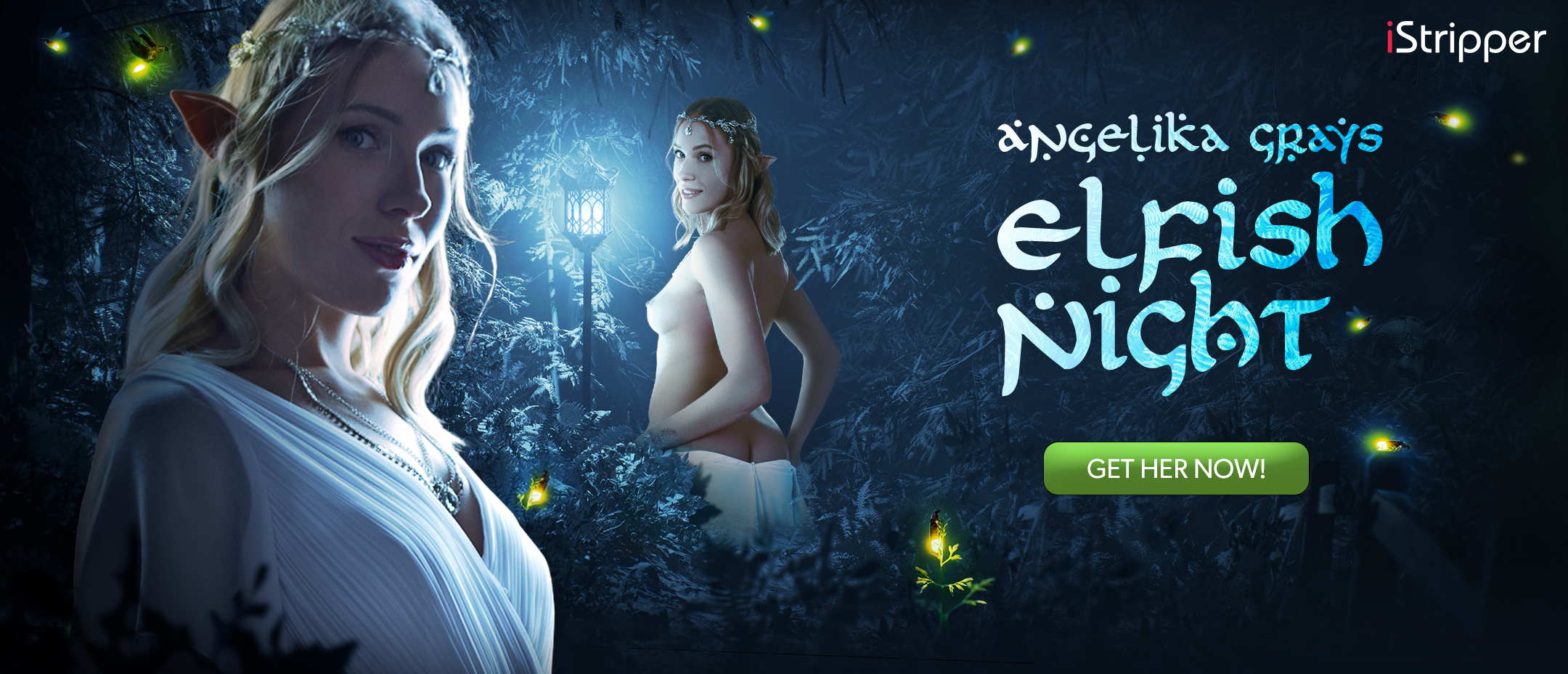 iStripper takes cosplay down a mythical route, with Angelika Grays playing a beautiful and wholesome looking Elven Queen.  She swirls around in a very long white dress and has a slender and petite body which suits this show very well.
Elvish Night is a sexually explicit show as you will get to watch her masturbate, a lot, it is 34 minutes in length, and you can download it in resolutions up to 4K. As with all the shows you will receive high quality photos of her in and out of her costume, plus additional videos.
Jia Lissa in Black Flame Dreams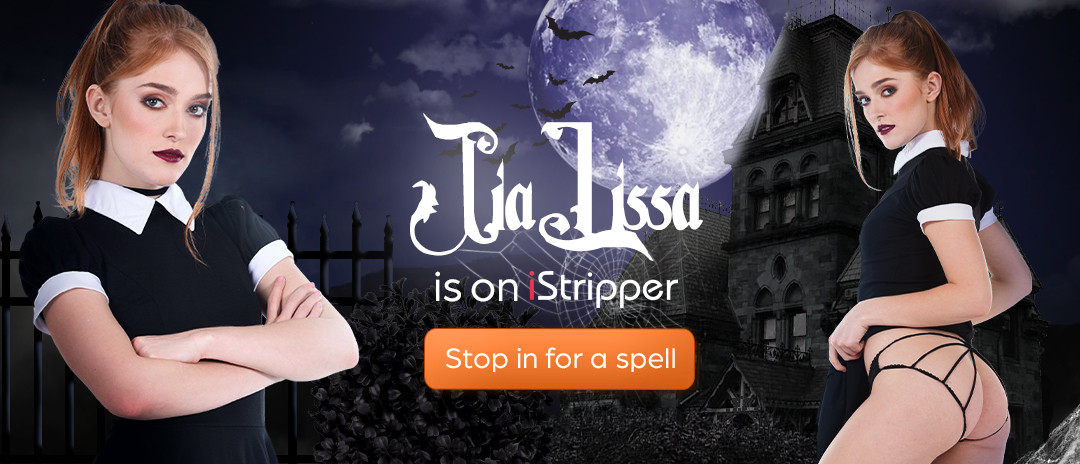 Jia Lissa is beautiful, has an amazing body, and flame red hair; she was the perfect choice for Black Flame Dreams.  In it she is dressed in a knee length black dress with white socks, black DM style boots with dark red lipstick; she exudes the attitude of a "bad girl".  Her show is awesome, it is 37 minutes long and sexually explicit. You can download it in resolutions up to 4K for an even higher definition experience.
Black Flame Dreams, whilst perfect for any day, has that spooky Halloween feel about it. Jia will tantalise you by touching herself, and by teasing you as she uses her little black vibrator.
Sonya Blaze in Afternoon Delight
Sonya Blaze is a very cute 21 year old who oozes sex appeal; she certainly knows how to use her body to tease you.  In Afternoon delight she will tantalise you with her sexy moves whilst wearing her nekopara costume. From her facial expressions to her sensuality you can see why this show has received more than 4.8 out of a 5 star rating.
This show is downloadable in resolutions up to 4K and has 50 photos and a couple of additional videos included. The show will give you up to 36 minutes of pleasure each time you watch it.
iStripper Special Event Cards
Anastasiia is Pussyum Extasia

Pussyum Extasia is an iStripper special event card, these are not available through the store to buy. To get a special event card, you will need to win it, or win a joker to exchange it for; this is done by playing the games at an event such as the current Crazy Week.  To take part in these events you will need to create a free account at iStripper; you will have to buy some credits to play the games though.
Pussyum Extasia is not an XXX production, but it is full nudity; it is an erotic parody that will please fans of wizardry and Harry Potter. The show is worth getting if you win a joker; even if you don't, 23 year old Anastasiia is seriously hot, and her other shows such as Spotless Rapport may appeal to cosplay fans.
Final Words
iStripper is undoubtedly popular, and it isn't hard to see why, it is free to join and free to download the software. If you are happy with just the previews (which are still very sexy) of the full shows, then you need never spend a penny; in truth, I expect you will want to buy one or two after watching the previews.
The few iStripper cosplay shows and parodies that I have covered only represent a tiny percentage of the total shows; to see all the models and their shows on iStripper click here
If you want to Join for Free, but would like the Full, Uncut Show Blood Job starring Alissa Foxy then click the link below.  The link will take you to the show page for Blood Job. You will see a big red button below the text about the special offer that says "Get iStripper for free" … take a look at the preview and click the button to download iStripper and activate the offer.