After reviewing some of the other hentai and bishoujo games Princess Waltz came as a little of a disappointment for me. This is not because it is a bad game, but it doesn't match what I would be looking for from a hentai sex game.
The quality, graphics and sound of the game are all very good; in fact the graphics were quite stunning in places. However, for me the biggest problems are ones of variation and interaction.
Princess Waltz is a linear game, by this I mean it doesn't have multiple endings. Also, it doesn't really have any choices at all to speak of until towards the end of the game. For me this left me feeling that all I was doing was reading a story and watching it unfold.
If you like text intensive Japanese eroge however, then you are almost certainly going to love Princess Waltz. The story is extremely descriptive and highly entertaining, it centres around the hero Fukamori Arata who is inadvertently lead into a world of magic and sorcery after a mysterious transfer student, Chris Northfield, comes to his school.
Princess Waltz is a visual feast with an intriguing story line including sword fighting and surprise; there also is humour, eroticism, romance an magic aplenty to make your journey through this adult game absorbing.
Princess Waltz is a long story that will keep you occupied for many hours. However if you are looking for an adult hentai game which includes more naked hentai girls throughout that you can get to quicker then opt for something like the Sagara Family.
The erotic scenes in Princess Waltz are great, when you get to them. They have excellent graphics, with very erotic text, but they are a long time coming. Thankfully once they have arrived then you can replay them from the scenes option on the menu. Now earlier I said there were not many choices, let me expand upon this.
When it comes to battle, you get to choose an easy play or normal play; easy will give you less points but make it more easy for you to get them. I chose the easy option most times, what can I say, I'm a weener! Fighting your battle involves playing (and winning) cards different colours for agility, weapons and armour; read the help as this is useful regarding the gameplay. This seemed an unusual way to play out a battle but was not uninteresting.
The only other interaction comes towards the end of the game when you get to select which girl you want to be with. This choice comes up a few times, and you must select the same girl three times in order to have a sexual encounter with her.
Princess Waltz is a must for anybody who likes visually pleasing text intensive erotic adventure stories. If you do not have the attention span for this, then read some of my other hentai sex game reviews and check out the alternatives.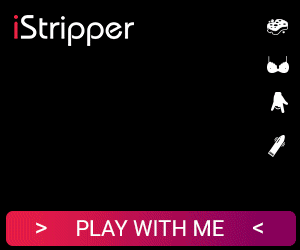 Princess Waltz Review Overview
Graphics - 88%
Value for Money - 85%
Repeat Play Value - 80%
84
%
text intensive visually pleasing eroge game,