VR Bangers is an award winning virtual reality porn site serving a variation of top quality VR porn.  It is fair to say that these days there are a growing number of  virtual reality porn sites; so, how do you choose where to spend your hard earned cash?
You have three choices; VR Bangers for straight VR Porn, VRB Gay for VR gay porn and VRB Trans for VR shemale porn; this review is for VR Bangers.
The VR Bangers website has a good interface and videos can be filtered by category and position; you can also save videos to favourites.
The resolution of some of the VR Bangers virtual reality porn videos is as high as 6K! In addition there are new payment methods when joining VR Bangers; these include Giftcards,  Bitcoin/Lightcoin, Amex and others besides!
As with all VR porn, start by making sure you have the equipment for viewing the videos.  There are different ways to go about it depending on your budget and usage.  If you are a VR fanatic then maybe buying a top end headset from the likes of Oculus, Samsung or HTC can be justified; for the rest of us, a budget option is called for.
Getting Started with VR Bangers
You can watch the virtual reality porn movies on budget VR headsets including Google Cardboard; to be fair though, I was not that enamoured with the Google Cardboard headset I bought. It was cheap looking and uncomfortable; I returned it, and instead bought a Destek v4 mobile headset this was much better, and certainly fit for purpose.  I am sure that the viewing quality won't be as good as a high end set up, but it wasn't bad.
Once you have your headset you will need to get an app on your phone.  If you want to stream the VR porn movies then try the VR Bangers app, it's pretty cool; I found however that it was a bit slow to stream, more my broadband I expect; plus the fact I was downloading some of the movies at the same time.
Downloading the movies is preferable; once you have them you can watch them whenever or wherever you want.  The VR app I downloaded to my android phone was GizmoVR; I liked the app because it responds well and allows access to the fast forward and rewind controls; you may want to watch the video from start to finish but most of us like to jump to the best bits.  Take a look at other apps yourself as you may prefer something different.
VR Bangers Video Selections
There are currently over 200 VR porn movies at VR Bangers, covering a wide selection of fantasies; there are even some porn parody and cosplay porn movies.  I already mentioned the filtering, it is a good way to limit the selection of videos; however, if you have time, browse them all to avoid missing any.  VR Bangers even has a selection of VR porn for women, although to be fair men will enjoy them as much.
Some of the VR porn is available as a 360° download, one such title is the porn parody of the Hobbit.  New movies are being added weekly and there is some good stuff just around the corner for Halloween, so don't miss it.  Also, don't miss the very special Halloween membership options.  If you would like to know more you can read about VR Bangers Stolen here.
The quality of the videos that I downloaded was very good, as was the quality of the pornstars.  You won't like them all, nor will you like all the videos, however I expect you will like a lot.
Another good way of searching for videos you may like is to start with the pornstars; browse the pornstars, click on the ones that do it for you, and scroll down to see what titles they are in.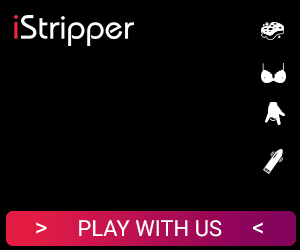 VR Bangers Dragon MILF VR Game
Finally, in addition to all the VR Porn there is a fully functional virtual reality adult game Dragon MILF.  Dragon MILF has been produced for VR Bangers by SinVR virtual reality adult games designers. Dragon MILF is clearly a kind of take on the mother of dragons from Game of Thrones; whilst the game is a little limited in choice, the graphics and sound are pretty good and it's a nice addition to the membership.
When playing the game, you get to have sex with the Dragon MILF in a variety of positions, seven in total.  The graphics and movement are good, and the dragon is pretty cool even if it doesn't do much; sadly it is not a mobile game so to use the VR you will need to have an Oculus or Vive.  You can play it without a headset, and it is quite erotic; but in honesty it is a VR game so would be better with the right gear.
VR Bangers is a top quality VR porn site.  It has a good selection of titles to arouse you with virtual reality.  It has some truly innovative additions such as the up and coming Halloween title, Stolen.  VR Bangers offers good value for money with all VR porn movies being able to be streamed or downloaded.