VR Bangers Stolen is an innovative full length VR horror movie filmed in the style of Halloween. The purpose, to provide old members and new with an imaginative Halloween special; you can already watch part one of VR Bangers Stolen, but the rest won't be available until Halloween.
Over the coming two weeks you will be able to vote for your favourite star; which one of the four VR Bangers Stolen cast do you want to survive?
You can vote by using the link below and visiting the Halloween page; you don't have to be a member to vote on who you want to save; there is also a movie trailer for you to watch.
VR Bangers Stolen, The Story
The setting is an escape room out in the middle of nowhere you are led to believe.  When the video starts you will see it is a rundown building; four pretty women lying passed out on the floor.  As a sinister man walks around the scene, lights crackle, water drips and eerie sounds are all around.
The man places himself in the chair, cuffs and gags himself; is he the perpetrator, or a victim doing as he is told?
As the sexy women begin to wake up they are told what to do on a live video feed; this is where the depth of the depravity that they are trapped in begins to hit them.
One by one they will have to use their bodies on the male victim!? They have a limited time and they must achieve their given tasks in order that one will survive.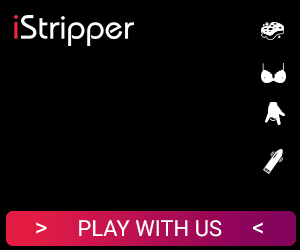 VR Bangers Stolen Halloween Offer
Stolen has been filmed using a "Horrible Head Rig"; I don't know how it works, but it is supposed to make the VR more immersive.  Watching the first part of the show I believe that it is true.  All in all it is a 90 minute VR porn extravaganza which cost $166,000 to produce. I for one can't wait to see the full finished product.
To make the most of VR Bangers Stolen, and their Halloween event, I would think about joining sooner as for the next 2 weeks there is a special offer on membership.
If you would like to know more about what membership offers read the VR Bangers review.
VR Bangers Stolen Directors Cut
Well Halloween arrived and the full length Stolen VR porn film was released; it was pretty awesome and you can still watch it now.  Find out who kidnapped who and who escaped.