Brittany Home Alone is a dick girls game, if you like transsexual games then it is worth a look.  Brittany Home Alone is available as a browser game or as a download for your Android mobile; owners of the Google cardboard virtual reality headset can download the Brittany Home Alone VR game.
When you first launch Brittany Home Alone it takes a short while to load.  The screen is fairly uncluttered and the game can be played full screen too.  There are six menu options; start, customize, settings, help, credits and Patreon.  Start is the option you will use most, after you have customised Brittany that is.
One thing worth mentioning about the customize option; it allows you some basic options as default, but you need the Brittany Home Alone DLC to do more.  The DLC is an extra cost, if you are not bothered about customisation then save your money; buy the game without buying the DLC. Read the Brittany Home Alone DLC review to find out more about what's on offer.
The settings option offers some basic sound and visual settings for the game.  Not too much help is needed as the game is easy to pick up; but it can be found by clicking the help button.  The final two options are just the credits for the development team, and a link to Patreon.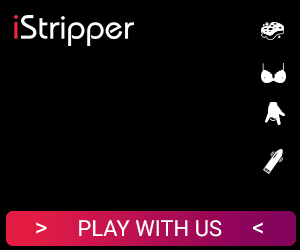 Playing Brittany Home Alone
To get started, click the Start button; you will see a choice of positions, you play the same in each them. Your choices are foreplay, doggy, blowjob, cum, self sucking, bed humping, boob job, pussy ride, split roast and trinity; Trinity is the only one that is slightly different as it involves two people, Brittany and Trinity.
If you are looking for complexity in a game then Brittany Home Alone is possibly not for you; it will depend on what you want.  As a dick girls sex game this is ideal because it is simplicity itself; no waiting around too long to get to the sex.  Brittany home Alone achieves what it is aiming for, that is fast tracking your pleasure!
Select your choice of position, then explore the four camera angles; the fourth is a free mode. To use the free mode click and hold the left mouse button, as you move it around the circle at the bottom right of the screen; it's a little fiddly to start, but pretty easy to get used to.  Next you'll need to use the mouse to stroke her dick, play with her boobs or move her dildo; the faster you interact, the quicker the arousal meter will reach the top.
Once she is fully aroused you can change camera angles and enjoy the show hands free.  With most of the positions there will be a cum button when she's aroused. With trinity, you don't have to arouse her as Trinity does it; you can just sit and watch; when Brittany is aroused there are separate cum buttons for her and Trinity.
If you enjoy dickgirl games then read our Girlfriends 4 Ever review, an awesome dickgirls interactive animation.