City of Sin 3D is a fairly new virtual sex simulation game that is gaining popularity.  For several years there have been some excellent sex simulation games like 3D Sex Villa or the adult MMORPG 3DXChat; so the opportunity to see something new is always exciting.
When I first started City of Sin 3D I was impressed by the simplicity, nothing is difficult to work out; there are not so many options that you will be left confused.
A very nice feature of the game is the character editor; you can create characters to your liking, tattoos, piercings, hair, breast size; even body size and shape.
Often adult games will let you configure characters, but this is the first I have seen where you can really plus size; the developers have really given this some thought. If you like skinny, BBW or even muscular you can create the perfect virtual woman; your true fantasy woman (or man for that matter) is only a few minutes away.
At the moment the game is in it's relative infancy so it is lacking a little content, but this is added regularly.  City of Sin 3D contains plenty of sex positions to choose from, but would benefit from some oral sex positions; there are currently only two locations however to choose from but more will be added.  These are just points to note, none of it takes anything away from the pleasure of playing City of Sin 3D.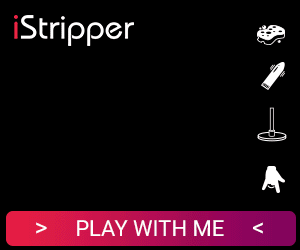 Playing City of Sin 3D
Playing City of Sin 3D is simple, launch the game, select the female and male characters, select a location and click go!
The graphics are beautiful, smooth textures and realistic movements; this is true of the sex too with gentle swaying of hips etc, all pretty erotic.  The moaning during sex is very realistic and each character can be muted; this is great if you only want to hear her moans of delight (or his).
The speed of the sex can be controlled with a slider; pressing the <tab> key will toggle the controls on and off.  Rotation is smooth with the use of the mouse, a full 360 degrees in any angle.
City of Sin 3D is an impressive, well polished, interactive virtual sex game which will evolve with time to become even better.
City of Sin 3D Review
Graphics - 97%
Value for Money - 90%
Sound - 97%
Repeat Play Value - 92%
94
%
Realistic 3D Virtual Sex Game With Great Graphics and Sounds