Hentai Password is not a game like Hentai 3D 2 for example; instead it is a single membership that gives you access to tons of hentai and porn content.  You can join Hentai Password from as little as one euro for a three day trial; however with all the content available you may need more time than three days.
When you join you get access to 11 hentai sites each one with some different and some shared content.  If you enjoy hentai this may be a worthwhile membership, however some sites seem better than others.
I find it difficult to tell you just what you will get because there is so much; however, suffice to say that I doubt you will be disappointed. All of the sites are laid out the same way with a main menu and various filters and categories; it is a nice clean interface.  The content can be downloaded or viewed online and there are no download limits.
The sheer amount of content makes a Hentai Password membership worthwhile because although you won't like it all, there will be plenty to enjoy if you like hentai.
Below is a very brief outline of each of the sites included in your membership.  With each site you get a movie theatre of either hentai or porn DVDs, depending on the site; thousands of downloadable scenes at your fingertips.
Hentai Cinema
Hentai Cinema is for those of you who enjoy movies, there are not thousands but what is there is sure to please; what is there varies in length up to over two hours.  In addition there is a Hentai DVD theatre which is common to some of the included sites; here you can watch more hentai movies broken down into clips of varying length.
3D Super Models
If you enjoy 3D images and movies (not the Hollywood kind) you may enjoy this.  You can download or view a number of animated movies and images both of varying quality.  Some of the content is pretty old, and some seems pretty pointless; the XXX games and the 3D flash sections contain three very old items in total. There is however also a large amount of cool stuff on this site.
Comics Database
The Comics Database is for all you lovers of adult comics.  There are no other unique sections, but then you don't need them. The comics index contains over 1,000 comics for you to read.  These will take you weeks to read no doubt.
Manga Database
The Manga Database contains manga comics spread across several categories. Manga is not really my thing but primarily these comics are black and white, there are hundreds of them. You can choose between English manga or Japanese manga; there is also a dick girls section for lovers of shemales.
If you like porn movies, the DVD Theatre however is amazing as it contains nearly 14,000 DVDs.   I couldn't see a way of downloading or viewing the DVD as a whole, it seemed to have to be done by scenes; however they all seemed to last a good length of time.  You could select by niche if you wanted to, which is cool if you fancy watching something particular.
Hentai Games for Adults
Hentai Games for adults is another one of those sites that need to be part of the Hentai Password membership; you'd be really disappointed if you'd signed up to it as a stand alone site as the content is just mediocre.  The games are low quality flash games, that do little except act as a distraction if bored.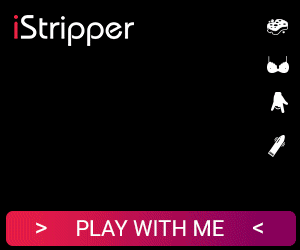 Hentai Mania
Hentai Mania contains thousands of hentai movies and images.  The quality of the images is pretty good, and you will enjoy the movies despite them being primarily in Japanese.  The image index is large and has many categories for you to choose from, including photos of real Asian women.
Flash Games for Adults
Flash Games for Adults contains games, exclusives, animations, adventures and toonvision; you have a lot to choose from. If you are thinking you are going to get Flash games like Lessons of Passion Gold or Life Selector, think again.  The games in Flash Games for Adults are more old school, however they are an entertaining way of passing some time.
Hentai Sugars
Hentai Sugars provides you with hundreds of hentai movies and thousands of images.  You get diverse content including bondage and Yaoi.  In addition, if you like Asian porn, the real Asian girls section will provide you with all the movies and images you need; hundreds of Asian porn movies and thousands of images, all downloadable or able to be viewed online.
Hentai X Shemales
Lovers of Futanari and shemales, will enjoy this site.  It is the same format as the others, you will get movies, pictures and manga, however they will primarily be shemales. I am sure that there will be enough there to keep you interested, even though there is less content on this site.
Gay Hentai
Gay Hentai is a similar format to Hentai X Shemales but with more content; if you like gay hentai or gay porn then this will be a welcome addition to your Hentai Password membership.  The reason I mention gay porn is because in the DVD theatre you get to watch or download over 6,000 gay scenes from more than 1,300 gay movies.
Hentai Tube X
Hentai Tube X is really more of the same, hundreds of tube clips of varying length and thousands of images.  With all the sites included with your Hentai Password membership the Hentai Tube X site may not really seem necessary; however it was one of my favourites from the point of view of the images  and it certainly does add to the value.
Hentai Password Review Overview
Graphics - 90%
Value for Money - 100%
Repeat Play Value - 100%
97
%
Great value hentai membership