Hentai TV will appeal to you if you like hentai movies. There are over 450 hentai movies here, and you get unlimited access. Choose between high and low resolution and download them to your PC, iPod, MP4 player or PSP; keep them forever, all as part of your membership.
On the home page you will find the top rated and most viewed selection of hentai movies; in addition you will find a list of what's new. You can add any of the movies to your favourites for fast access; in addition you will be  shown the selection of your last visited movies.
If you love everything hentai then probably joining Hentai Passport instead of Hentai TV would be better. Hentai Passport gives you access to all the hentai sites on the network for free and this includes Hentai TV. Read the full review of Hentai Passport here.
The quality of the movies on Hentai TV is very good and the story lines are excellent. all the ones I watched were around 30 minutes or so in length with English subtitles; they had a Japanese soundtrack for those familiar hentai sounds, and they were not censored in any way.
In addition to each of the movies you will find a selection of screenshots for the movie. The screenshots can be viewed online or downloaded as a zipped gallery.
One thing I didn't like about Hentai TV is that it didn't seem good value for money.  Many of the other hentai sites from the same group give a similar amount of movies but a much more hentai and manga content as well.
You do however get a number of extra bits which are common to all the sites in the network; the best being the DVD theatre. In the DVD theatre you will find over 2,000 adult DVDs for you to watch online, they are broken down into scenes and play in hi-res flash format.
All in all, Hentai TV is a good site, but if you are thinking of becoming a member join Hentai Passport instead.  You will get Hentai TV free along with 13 other hentai, manga, adult comics and adult games sites included at no extra cost.
Hentai TV, like Hentai Password, is no more thanks to all the world's problems in part no doubt.  For a great selection od 3DX games, animations and images try Affect3D using the link below, alternatively visit the J-List adult section also using the link below as this has everything Japanese; games, toys, videos and much more.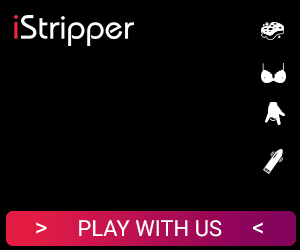 Hentai TV Review Overview
Graphics - 80%
Value for Money - 65%
Repeat Play Value - 70%
72
%
A good selection of hentai movies
Hentai TV gives a good selection of hentai movies but lacks a little on other content. Join Hentai Passport instead of Hentai TV as you get more for your money and Hentai TV included free.