iStripper Belka is a beautiful adult model from Odessa in Ukraine and has several shows on iStripper. She is apparently very selective about what he does and at only 21 years old her dancing is fabulous.
Belka has an amazing figure, she is about 5 feet 4 inches tall, and weighs 108 lbs. She is very sensual in her shows and there are 17 to choose from; I am going to tell you about two of them in this post, both parodies, but you can see them all here. If you would like to see more about some of the other parodies, see the iStripper Cosplay post.
iStripper Belka in Belkachu
Belkachu is a parody of Pokemon Pikachu; whilst having a cosplay of this character is not top of my list, Belka is definitely up there.
It will be no surprise that Belka makes the parody of this character a whole lot more appealing. Belkachu is a 35 minute long show, it includes full nudity but not xxx rated material; there are 50 bonus photos and four bonus videos, Belka is most definitely well proportioned, and she has an amazing body.
You will get a personal strip show right there on your PC, MAC or even on your mobile; important to remember the latter because it is great for when you need some titillation you are out and about.
She will strip from her costume slowly and seductively as she dances around your screen. She'll treat you to a pole dance on your desktop and she'll sprawl across the taskbar.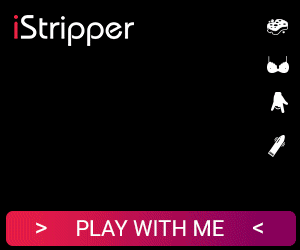 Belka in The Kink of Fighters
Belka in The Kink of Fighters is a parody of Mai Shiranui in The King of Fighters (also Fatal Fury).
Whatever Belka does will be sure to appeal to many; she is sexy and voluptuous and knows how to put on a show. The show is 36 minutes long, has 21 clips and includes full nudity. This costume is very appealing to fans of the original, and she manages to be very tantalising at all times; you are sure to find her moves will seduce you.
As with many other iStripper shows, you will be able to watch Belka stripping in The Kink of Fighters on your smart phone or tablet, your PC or your MAC.