VirtualFem Angel Long is one sexy British girl who truly knows exactly how to excite you instantly. She is the perfect girl to start off a new year as she is the VirtualFem girl for January 2014. If you like girls who talk filthy and you like British accents then she will get your motor running for sure.
Angel Long is amazing, she is athletic, with firm 34A breasts and a tight pussy, she is an amazing 6 feet tall, born in 1980 and weighs in at just 121 lbs … in short, she's a MILF!!  Angel comes from Swindon in England and could talk you in to cumming without even touching you as she is tantalising when she touches herself and when this girl talks dirty she knows what she's doing.
For all you lovers of anal sex, then she will satisfy you in that department because she loves it large and hard in her ass, and if anal sex isn't for you then just don't ask her for it and she won't do it.  In fact there really isn't much that Angel won't do for you, she is comfortable with most things, oral, anal, handjobs, footjobs, cowgirl and much more.  And, when you're ready, she will truly make a meal of finishing you off in her mouth and then she is always ready to start again whenever you want her too.
There are many virtual girlfriends to choose from with this adult game but not many British girls, so she is a real treat for you.  If you like her to she will strip for you, and she has several sexy outfits from which she can do it.  She will also give you a CFNM handjob whilst she is wearing her sexy pale blue lingerie.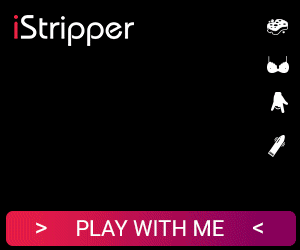 VirtualFem Angel Long Review Overview
Sexiness of virtual Girl - 100%
Range of sexual positions - 80%
Quality of sex talk - 100%
Number of locations - 80%
90
%
Tall, Sexy, Beautiful and British