VirtualFem Rachel Starr comes with her female football buddies (literally); so you get to enjoy them enjoying each other plus them enjoying you (well, some of them at least).
If you enjoy POV and you like lesbians then you are in for a treat because all of them are hot. When they come off the football field they fool about in the bath before getting to stripping off. With the use of mouths, fingers, hands and dildos they all get each other off.
After watching them, you will now no doubt be ready to participate, which you will be able to do! You'll have a choice of getting together with VirtualFem Rachel Starr, or her team mate Brynn. Rachel is a bisexual brunette MILF, 31 and sexy, her friend Brynn is a hot blonde; she wants you to fuck her in the classroom as being the coach you already have the keys to the college.
There's nothing new in the variety of sex, but there is a good amount of it. Consider that you get to choose between having Rachel in the modelling studio and Brynn in the classroom! You'll be blown in a variety of places; also, if cowgirl, reverse cowgirl, doggy and missionary are your thing then you will be truly happy. Footjobs, handjobs and blowjobs, tit fucks and more all make an appearance in HD POV making you feel as if you are truly participating. Add to this the odd bit of CFNM and you have all bases covered.
As with all things though you may get bored with just one virtual girlfriend that's why when you join VirtualFem you will be able to download and keep every virtual girlfriend, including VirtualFem Rachel Starr, since 2004 and they will all still work with the latest software, at 1 girl a month, that's a lot of virtual sex and variation.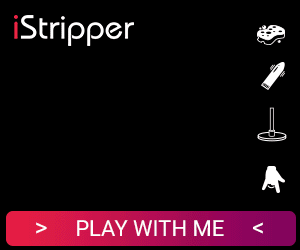 VirtualFem Rachel Starr Review Overview
Sexiness of virtual Girl - 95%
Range of sexual positions - 90%
Quality of sex talk - 90%
Number of locations - 90%
91
%
Virtual Sex With The Soccer Team