Dead Tide IX Porn and Prejudice part 1 is another instalment of the acclaimed Dead Tide series by Gazukull; you may already be familiar with it.
I wasn't sure what to expect when I reviewed this, so was pleasantly surprised. The corny humour and bad jokes within the dialogue amused me, as did the unexpected sound effects.
The sex talk and sound effects during the sex scenes were well executed and on the whole well synced.  The quality of the images was pretty good; the enjoyment of the images will depend on your taste. If you love 3DX pirate porn then you are sure to enjoy this 3DX comic.
The Storyline
In the story you will meet the crew of the Black Pearl Necklace.  The Dread Pirate Queen Jessenia loves sex, loves to fap and loves shopping.  She and the crew  step ashore to search out porn, and they find more than they bargained for.
Queues of people await the latest release from a renegade Drow porn operation. Jessenia is quite disturbed by the plot to dethrone her fuckability and decides to make her own porn.
Jessenia is difficult to satisfy and needs lots of cocks, but is happy to join in an MFF threesome too. If you want to see what happens in the second episode read the Dead Tide IX Porn and Prejudice part 2 review.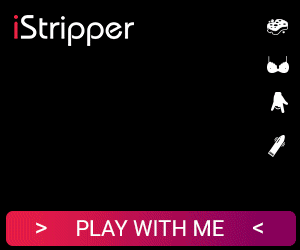 More About Dead Tide IX Porn and Prejudice Part 1
Dead Tide IX Porn and Prejudice Part 1 is displayed in a visual novel format, with 188 image renders. In addition to the visual novel you will be able to view the images included within the sex scenes; all options are selected from buttons on the opening screen.
Within the presentation you will get vaginal, lesbian and oral sex in 1920 x 1080 format.  The quality of the images is very good, and whilst there are better, I doubt that you'll be disappointed.
I enjoyed the novel, however, you have to watch it in one sitting as there is no way of saving your progress.  It took me around an hour to read the story, but it could take longer; especially if you want to spend extended time enjoying the sex scenes.
To save having to read it all in one go, it would be good to have a way of skipping to sections within the novel; especially if you just want to watch one of the sex scenes with the sound effects. You can see the images for each of the sex scenes if you aren't worried about the sound effects.  All said and done however, at under $10, this seems good value for the money.
Dead Tide IX Porn and Prejudice Part 1 Review Overview
Graphics - 90%
Value for Money - 92%
Sound - 90%
Dialogue - 87%
Repeat Play Value - 80%
88
%
An amusing visual novel for lovers of Dead Tide