The Lust Avenger is a full length animation of 16 minutes that will appeal to 3DX sci-fi enthusiasts; it will also appeal to monster lovers.
In addition to the full length video, the Lust Avenger comes with an interactive version; this version lets you select the scene and camera angle. The interactive version will allow you to skip to your favourite bits with ease.
The Storyline
The Lust Avenger seems to be a science fiction parody of Captain Marvel, and she is very sexy.  Thinking she has her adversary bested, the Lust Avenger offers him the chance to say any last words; however, he has a trick up his sleeve.
Soon it is her on her back with her pussy in his face. It doesn't take long before she stops telling him NO and starts really enjoying it; however can she handle his huge cock in order to save the universe? It is no mistake I am sure that the monster sounds (and even looks) very similar to Arnold Schwarzenegger. The spaceship is used to full advantage to allow the heroine of the story to be well and truly fucked.
There are several positions to enjoy and the final simultaneous orgasms show just how much she is enjoying it; as she enthusiastically rubs her clit whilst he cums all over her.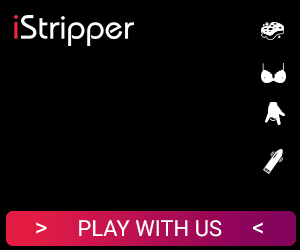 More About the Lust Avenger
The Lust Avenger offers some top quality heterosexual fucking; this makes a change as many of the 3DX animations from Affect3D are dickgirls. Another heterosexual full length animation we reviewed is Bloodlust Cerene Royal Descent
The story is tongue in cheek (no pun intended), the sex is top quality and the graphics are out of this world. Your heroine has a body to yearn for and the animation throughout is stunning. If you are a fan of  3DX monster movies or sci-fi then this will definitely appeal to you. Being an MP4 video, you will be able to take it with you to enjoy on your tablet or mobile too.
Marie Fasolt is the voice of the heroine, and she sounds amazing. I think it is unlikely that you won't get a stirring in your pants, whatever your sex.
As an added bonus, the movie can be played in an interactive video player; the player allows fullscreen viewing and scene selection of 13 scenes.  Six of the scenes let you have multiple camera angles too therefore giving you 29 scenes to play from in total. The interactive player is a really nice inclusion.
The Lust Avenger Review Overview
Graphics - 100%
Value for Money - 95%
Sound - 100%
Repeat Play Value - 98%
98
%
Awesome Sci-Fi 3DX Full LengthAnimation