The 3D Bad Girls website has been around since 1996 because it's members love it. The company behind it has managed to weather the recessions despite many others failing.
If you like awesome 3D images and adult comics, take a look at our Insane 3D review as well.
Anyway, back to 3D Bad Girls; the website is updated daily and, as the name would suggest, focuses on hot looking bad girls.  You will see hot and slutty tattooed Emo girls and Goths amongst others.  Much of the content on the site is exclusive which makes joining more beneficial.
There are a number of sections and checking them out is as good as any a place to start. The sections  include what's new, top rated and most visited sections and make a great starting point to explore.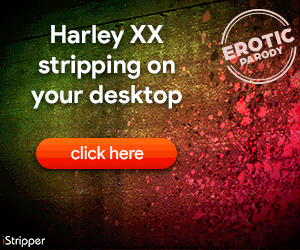 3D Bad Girls Sections
When you join you will be able to choose from the sections that you are interested in. 3D Bad Girls includes a large number of 3D galleries of girls either on their own or with various men. The 3D graphics are fantastic and high quality and the girls, well they're just so sexy.
The 3D Series again have the highest quality graphics for the content and are very diverse.  Everything is included from hardcore to hentai and even anal sex series if it's something you're into.
Some of the content however is additional to the site and so doesn't really seem to tie in with the 3D Bad Girls theme.  Galleries included transsexuals and gays, which may be something you're pleased to see included, or may not. But, either way, this is additional content that just adds diversity and extra interest.
Another section is 3D Comics, the 3D comics are common to some of the other sites by the same producers.  You can choose from hundreds of titles and much of the content is very adult.
The 3D Movies section is definitely worth a mention.  You get some top quality full length 3D adult movies some of around one and a half hours. These 3D movies are created in high definition and have excellent sound and cover many aspects including Japanese Hentai. These movies should keep you going for long enough to add great value to your 3D Bad Girls membership.
As for the rest of the site, it includes flash and xxx animations common to other sites within the same group.  However, in addition to this you will gain free access to additional niche porn sites free of charge when you become a member of 3D Bad Girls.