Love Chess Salvage is the follow on from the popular Love Chess Age of Empires game.  It is difficult to compare it to anything else because there really isn't any competition for the game. Quite simply if you love sex, chess and eroticism then you will love this adult chess game.
The designers of Love Chess Salvage have used an all new graphics engine;  this gives you  a game with even better graphics than their previous games (and that is hard to do). The characters are fabulous, the women are the white team and the men are the black team.  Sit and watch and you will see both teams masturbating whilst they wait for moves to be made.
The board choices are inside or outside; I prefer the outside environment as the flames in the buildings make it a bit more colourful.  The inside environment seemed a bit darker and overall I prefer the backgrounds from Love Chess Age of Egypt.
To make it easier to move, there is an option to toggle a mini board; this gives an overhead view of the board whilst still allowing the main 3D chess board to be used and seen.
Simple movement in 360 degrees around the game is achieved by the mouse or keyboard; you can also change the keyboard assignments if you wish. There are a large array of screen sizes and full screen, plus different quality levels to cater for slower PCs.
When you take your opponent in Love Chess Salvage, you really do take them! You will see them have sex in all it's glory whilst the other players watch and play with themselves. There are two methods of play, one with the sex control and one without.
If you want an easy option, turn the sex control off; then when you take your opponent they have sex for 15 or 20 seconds. If you want to watch the sex for longer and control their excitement then turn it on.
With the sex control on, you will get a moving piston, hit the ctrl key to activate a rectangle then hit it again when the piston is in the rectangle to increase the characters' excitement level. I found rapid clicking of the ctrl key when it is about level with the rectangle works best. Once they climax, the game will move on, had enough and don't want to play the sex control game, just hit the spacebar and it will move on.
The animations are fantastic, they are entertaining and erotic.  I would however like to have seen is a bit closer zoom, it is good, but closer would be better. However with all the doggy style, blowjobs, cunnilingus and other sex positions I am sure you will aim to take or be taken sooner rather than later!
A nice touch is the step back option so you can play a move for the sex, then step back and play it properly or differently. This is good because you may not be worried about losing because you will want to put yourself in all possible capture positions in order to see what happens!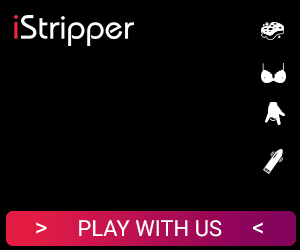 Love Chess Salvage Review Overview
Graphics - 90%
Value for Money - 90%
Repeat Play Value - 95%
92
%
The best Love Chess game so far