R0S1 is an android with one purpose, your pleasure is her pleasure, it's why she was designed.  Her unique AI has been created to apply the human pleasure methods to sex toys.
With the release of a new multi-purpose dildo, she is tasked with the job of testing it; you will be the one to benefit from these tests.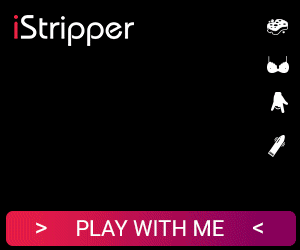 More About R0S1
If you enjoy short animations with a sci-fi theme, then you may be interested in R0S1.  When you launch the application the first animation will be automatically played. The application is for PC only at this current time.
The interface is simple, you can mute the background music, view all animations or use next and previous.  R0S1 has pretty good graphics, but not outstanding, the animations loop at 1280 x 720 resolution; the animations can be viewed at full screen, however this does marginally affect the quality. You can't compare graphic quality with the likes of the sci-fi game The Lust Avenger; however, it is half the price and a different style.
When you buy R0S1 you get an application that includes 24 unique animations.  On the opening screen you can click the musical notes icon to mute the music; you can access next and previous or the animations menu by clicking the breasts icon.  To clear the options from the screen for an uncluttered view click the right mouse button; to get them back again click the left hand button.
The animations are looping, so you can keep watching them as long as you need, or move on to the next if one isn't doing it for you.
The background music is well suited to the sci-fi theme, but I think it would benefit if the music were interspersed with some sexual pleasure noises.
Try The Free Demo
R0S1 may not be for everyone, but if you think it may be for you then download the R0S1 Free demo. The demo is a limited version of the full application, it includes two out of the 24 animations; however it is a perfect way to see if you will like it.