When you start the Virtual Hottie 2 sex game you can choose between full screen or windowed gameplay; I like it when you can do this as you can see the virtual sex game in all of it's glory.
Once the Virtual Hottie 2 adult game is loaded you will have to enter your membership unlock code; the screen is quite plain and gives no hint of the fantasies that lie in wait for you beyond.  Whilst plain, the login screen is nicely laid out with the ability to set some options and acquaint yourself with how to use Virtual Hottie 2.
Once past the login you will see is a beautiful virtual 3D woman and an unbelievable amount of options. The options allow you an almost limitless array of variation. You get a great deal of flexibility in setting the scene for your fantasies.
When on the Virtual Hottie 2 customisation screen you can choose to alter so much; ethnicity, hair, eyes, breast size, peircings, skin tone and even a shaved or unshaved pussy. In addition to this you can extend you fantasy even further by choosing lingerie and underwear; you can even have her wearing glasses if you want, for that sexy secretary look.
You can enhance your fantasy further still; have her solo, with another girl, with another guy or in a threesome. Add to this the choice of four fantastic, exotic and extremely realistic 3D virtual environments complete with sound effects to suit the scene and you will have a sexual fantasy for every occasion!
The interface is easy for you to get used to. Simply click on items and toggle through the choices one at a time; you will see the effect on your 3D participant straight away.
You can click the rotate button to rotate your model to see what they look like at any position. Click it again and the model will stop rotating; now you can see the effects of changes from another angle, nice.
Click on the Hottie 1 to toggle to Hottie 2. This allows you to define the look for both models in the scenario, male (although only ethnicity and penis size for the male) or female. I promise you, by the time you have finished playing on this screen you will be in need of a cold shower.
The options are one of the most powerful things about this game. You can be blown by a black nurse on a beach one day and a latino schoolgirl in the forest the next; the choice is quite simply yours.
Moving round the scene is a as easy as falling off a log! Right click and hold the mouse button whilst moving the mouse to travel 360 degrees in any angle. Left click the models and see what happens, or move the mouse to drive a fine selection of dildos into the virtual hotties, or control the speed of blowjobs etc.
In Virtual Hottie 2 there are an amazing amount of sexual positions to choose from; doggy style, cowboy, spooning, blowjob, masturbate, titty fuck and sixty nine to mention but a few. The available sex positions will depend on the scenario selected.
Once you have selected your position you can turn on sex toys and select from those available. These include a banana, dildo, vibrator and sex machine. You can have fun stuffing your virtual girlfriend with the sex toys. Also you can change the camera angles, so you can get right in on the action.
The virtual girls are out of this world, the graphics are astounding and the movement is fluid. I was amazed when she was giving a blowjob at the realistic way she used her tongue and hands.
You can use your mouse scroll button to zoom right in on the action. On any scene you can get some really good close ups of your 3D cyber chick as she fucks.
You are able to move the options box around on the scene with click and drag; this enables you to view more of the virtual sex game. For full effect play in manual mode then you can participate in things like pussy rubbing and ass slapping. Also change the speed if you want to up the tempo. Auto is ideal however if you want to play the game hands free!
The sound effects are awesome and quite arousing. Your virtual girl will please you with realistic moaning, and the environmental sound effects (e.g. gently splashing waves in the island scene) really add to the mood.
There is also some useful onscreen help which can be turned on or off and is ideal if you want a few hints. In addition you have the ability to save your scene as pictures which you can build up into a gallery of your own.
There is a bit of collision damage which happens on occasions throughout the game; this however takes nothing away from the game itself.
Make sure that you take the time to familiarise yourself with your virtual 3D world and you will not be disappointed. Try all the options and you will soon be building up the tension so you can make your models cum (if you don't beat them to it).
If you are looking for a high quality 3D virtual sex game you will not find many better than Virtual Hottie 2. The amount of options available the quality of the graphics, the realistic sound and the exotic 3D environments leave Virtual Hottie 2 deserving of it's award.
Virtual Hottie 2 has been discontinued, however a better alternative exists called 3D SexVilla 2.  You can read more about 3D SexVilla 2.5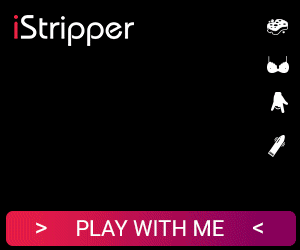 Virtual Hottie 2 Review Overview
Graphics - 90%
Value for Money - 85%
Repeat Play Value - 90%
88
%
Virtual Sex at it's best