VirtualFem Amber Rayne is a petite 29 year old from Detroit; she is the VirtualFem girl for June 2014 and she is truly hot.  This month they have found a virtual girl for you who specialises; she loves giving head, and she's great at it too. VirtualFem bring you new girls every month, all can be downloaded and kept forever; if you would like to know more read the VirtualFem review.
All American girl VirtualFem Amber Rayne is just 5 feet 3 inches tall and weighs in at just 110 lbs. She is a sexy brunette with a very dirty mouth; and she loves to use it for much more than just talking to you.  She has tiny little 34A breasts and a slim 20 inch waist.
If you like getting blowjobs then she won't disappoint you.  Of course, she doesn't just stop there, she will let you use her body in many ways; when it comes to teasing, she certainly knows how. However, if you are looking for lots of varied positions in different locations then VirtualFem Amber Rayne won't be your favourite virtual girlfriend.
She has about 10 or 11 outfits to wear, and this includes a cheerleader outfit. Most of her outfits she will continue to wear whilst she gives you handjobs or sucks your cock as she is into the CFNM; she will make you feel very special as she worships your cock.  The POV in VirtualFem is always good, and thanks to the multiple ways of communicating (text, speech and good old fashioned point and click with the mouse) she will make you feel as if you are there with her.
In addition to the oral, she loves to take time out, both in the house and out the house with her equally sexy brunette girlfriend.  She has a lovely session on a secluded beach where she eats pussy and gets her tits sucked.  If you look carefully you may catch her using a dildo on herself when she is supposedly sleeping.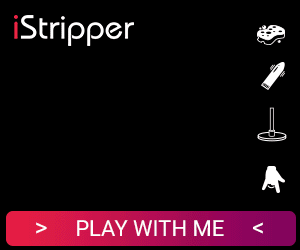 VirtualFem Amber Rayne Review Overview
Sexiness of virtual Girl - 95%
Range of sexual positions - 80%
Quality of sex talk - 95%
Number of locations - 90%
90
%
This Girl Loves to Give Blowjobs