VirtualFem Jenna Presley is 27 years old; she is a dirty brunette who loves being filthy and talking dirty.  She has two friends to introduce you to, Courtney and Riley; both love to have sex and love playing, either with you or each other.  VirtualFem Jenna Presley is the girl of the month for August 2014.
Jenna is petite, she's just 5 feet tall and weighs only 94 lbs but she has the sweetest looking pussy. You will love it when she lifts up her long white dress for you to show you it outside.
When it comes to locations she doesn't really get down to it in many different ones. It doesn't matter too much as you get to have some cool blowjobs. She also likes deep throat and she will swallow your load when you are ready.  Jenna doesn't do anal sex, but she will ride you and let you do her doggy style and missionary.
Courtney is one of Jenna's girlfriends and she is amazingly hot. Courtney will blow you and you get to fuck her tight pussy; she loves it when you cum in her pussy and in her mouth.  If you want to do even more with Courtney then you can because she is the virtual girlfriend from July 2008. As a member of VirtualFem you get to download every single virtual girl that has ever been featured.  To find out more about the game check out the VirtualFem review.
If you love to see girls kissing then VirtualFem Jenna and her girlfriend will oblige you; then they will play with each other's tits and pleasure themselves with dildos. They'll even both blow you at the same time!
As usual, it depends on what type of girls you like as to whether you will like VirtualFem Jenna or her girlfriends. However with well over 100 girls to choose from VirtualFem is bound to have some that are exactly what you are looking for.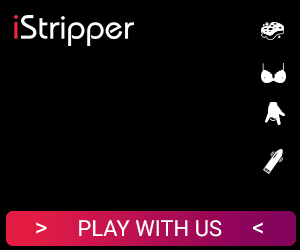 VirtualFem Jenna Presley Review Overview
Sexiness of virtual Girl - 85%
Range of sexual positions - 80%
Quality of sex talk - 85%
Number of locations - 70%
80
%
A hot brunette who loves to suck