Future Love Space Machine (or FLSM) is a free sex game that allows you to have alien virtual sex!  Sex is cool isn't it, and with Future Love Space Machine you can have sex in Space, even if it is virtual.
Set in a galaxy far far away (no not Star Wars) you get to choose characters to have sex with; not all participants are human.   Future Love Space Machine comes with some cool characters and sex positions; however better still is the vision of the company that produces the FLSM free adult game. They are a very small and reactive company that seem dedicated to sexual enjoyment (yours); I was told they will be constantly creating new add-ons for you to buy.
New characters, new sex positions and who knows what else in the future will be coming along; hopefully it will be fast. Some essentials are missing however, we need some oral for in there for one thing. Currently the missing oral seems the biggest omission, although I expect that will change very soon. To be fair however what is there already is pretty damn awesome.
Characters include humans, lizard people, aliens, robots, furry pussy girls (well furry cat girls really but who knows). There's a girl with cloven hooves, the Anomaly and many more already available and more yet to come.
There really is nothing to dislike about the Future Love Sex Machine free adult game.  The graphics are incredibly realistic, the sounds are erotic. The characters will cover many of your sci-fi fantasies and the sex positions are horny.
The FLSM game interface is simple and uncluttered.  Pick the characters that you want to fuck each other and you will be quickly transported to Katholikos, aboard the space station where the fun begins.  The on screen display can be toggled on and off by pressing the Tab Key on the keyboard. With the display visible, selecting sex, dressing or undressing characters, muting sex sounds or selecting different characters is a simple click away.
In Future Love Space Machine you can control the sex speed with the mouse whilst the characters are fucking, or you can set it at a desired speed and sit back and enjoy.
Future Love Space Machine is a new adult game and it is already excellent, there are things that I would like to see that I am positive will make their way into the add-ons , these include lesbian partners and oral sex positions, also maybe support for the VStroker would be cool, but their omission will take nothing away from your enjoyment.
Future Love Space Machine is original, erotic, easy to use and addictive.  If you like to get straight to the sex and have simple controls to get to the action then download FLSM now and try it for yourself … you'll be sure to love it.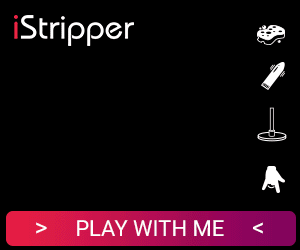 Future Love Space Machine Review Overview
Graphics - 95%
Value for Money - 95%
Sound - 90%
Repeat Play Value - 95%
94
%
Original 3DX Sci-Fi Sex Game